St. Matthew's Episcopal Church
St-Chrysostome, Qc, Canada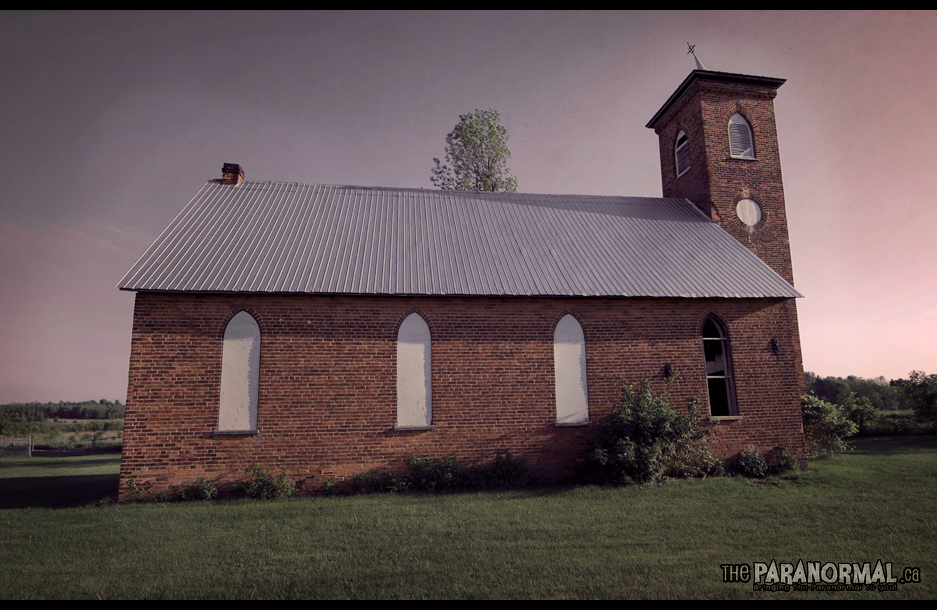 Built in 1847 to serve the Irish and English settlers, this church was abandoned in 1985 after serving for nearly 140 years. These days, people say it's haunted! With its "Revivalist Gothic Style" and abandoned look, this church is a little spooky. Celtic crosses on top of the church (the second one is on the roof hidden in the tree) add to its gothic look. The Celtic Cross by the way is also popular with neo-Druids, occultists, neo-Pagans and New Agers. It was initially meant to symbolize the union between Christianity and Paganism, the merger between the Christian Cross and the Sun Cross. In the same vein, a fantasy/occult novel mixing fiction with some truths, called 'Agrippa', prominently featured this church as a place where the rural folks of the region would meet and celebrate.. dark things.
The picture below was taken through the opened window you see in the photo above. As you can see, while the exterior is in fairly good shape, the interior is falling apart.
Below is the small cemetery next to the church.